Reception
At Tees Valley Education, we view our broad and balanced curriculum as the totality of every planned experience and interaction that our children will encounter. It saturates and informs every aspect of our practice and our culture: from academic content, to safeguarding, to poverty proofing, to the planned roles and recruitment of adults working in our academies.
We build the supporting frameworks around the children, which we hope will allow them to develop the characteristics that ensure they are ready to learn, allowing them to become independent, confident and successful learners, preparing them well for future life and to feed the demands of an increasingly complex workplace and society.
Summer 2020/21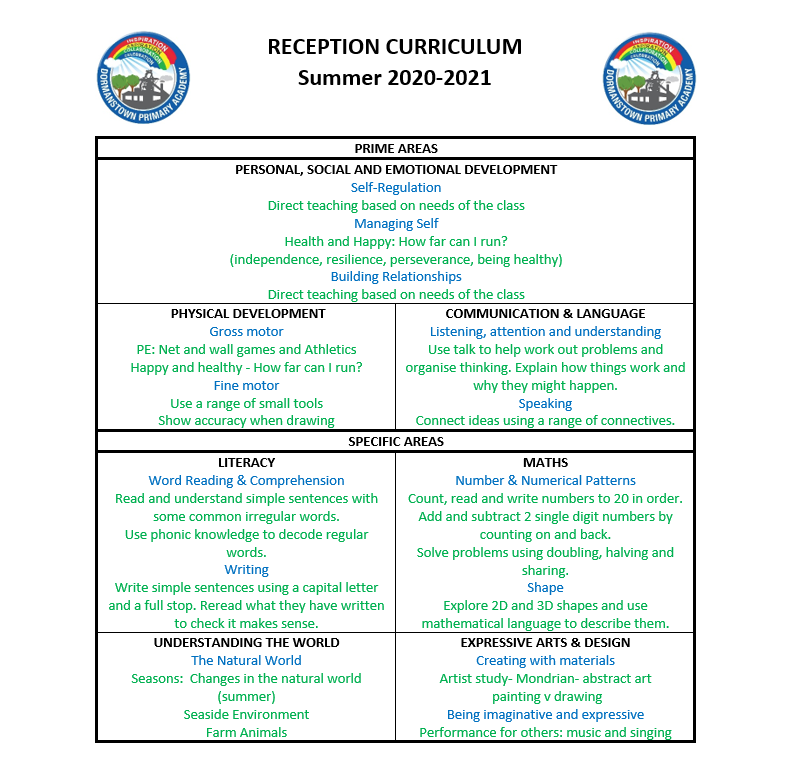 This term Reception children have been enjoying lots of outdoor learning experiences.    After reading the 'Scarecrow's Wedding' the children dressed up and role-played their own weddings.  They have been building dens, constructing models using loose parts and exploring the properties of water and making boats that float.  The children have also enjoyed planting lots of flowers and have created their own EYFS garden.
Autumn Learning…
During the Autumn Term, our learning will be based on:
Me and my friends.
People who help us.
Autumn and changes that happen in the natural world.
For the second half term, our learning will be based on:
Me and my family.
Positive relationships and respect.
Special celebrations including Remembrance Day, Diwali and Christmas.
Changes that happen in the natural world leading into Winter
.
Home Learning RB 18.11.2020
Home Learning RM 18.11.2020
Home Learning RM 25.11.2020
Home Learning RB 25.11.2020