Reception
At Tees Valley Education, we view our broad and balanced curriculum as the totality of every planned experience and interaction that our children will encounter. It saturates and informs every aspect of our practice and our culture: from academic content, to safeguarding, to poverty proofing, to the planned roles and recruitment of adults working in our academies.
We build the supporting frameworks around the children, which we hope will allow them to develop the characteristics that ensure they are ready to learn, allowing them to become independent, confident and successful learners, preparing them well for future life and to feed the demands of an increasingly complex workplace and society.
Curriculum 2021/22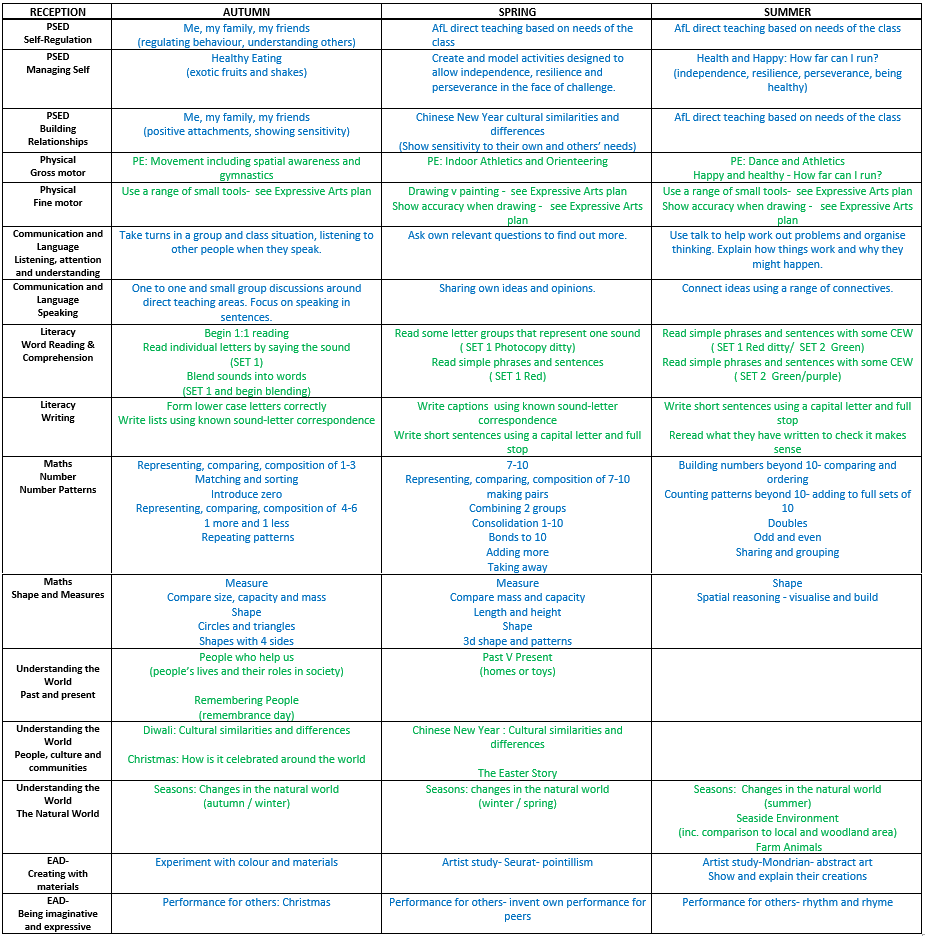 Oh I do like to beside the Seaside!
Reception are really enjoying our new topic based on the seaside. We have lots of new areas to explore! Our hut is now the beach and we are enjoying making sandcastles of different sizes. We have an ice cream parlour to cool us down on hot summer days. In our investigation area where we can explore and learn about a diverse range of sea creatures, this has inspired lots of independent drawing and writing.
What a fabulous start to the summer term.