Year 6
At Tees Valley Education, we view our broad and balanced curriculum as the totality of every planned experience and interaction that our children will encounter. It saturates and informs every aspect of our practice and our culture: from academic content, to safeguarding, to poverty proofing, to the planned roles and recruitment of adults working in our academies.
We build the supporting frameworks around the children, which we hope will allow them to develop the characteristics that ensure they are ready to learn, allowing them to become independent, confident and successful learners, preparing them well for future life and to feed the demands of an increasingly complex workplace and society.
Curriculum 2021/22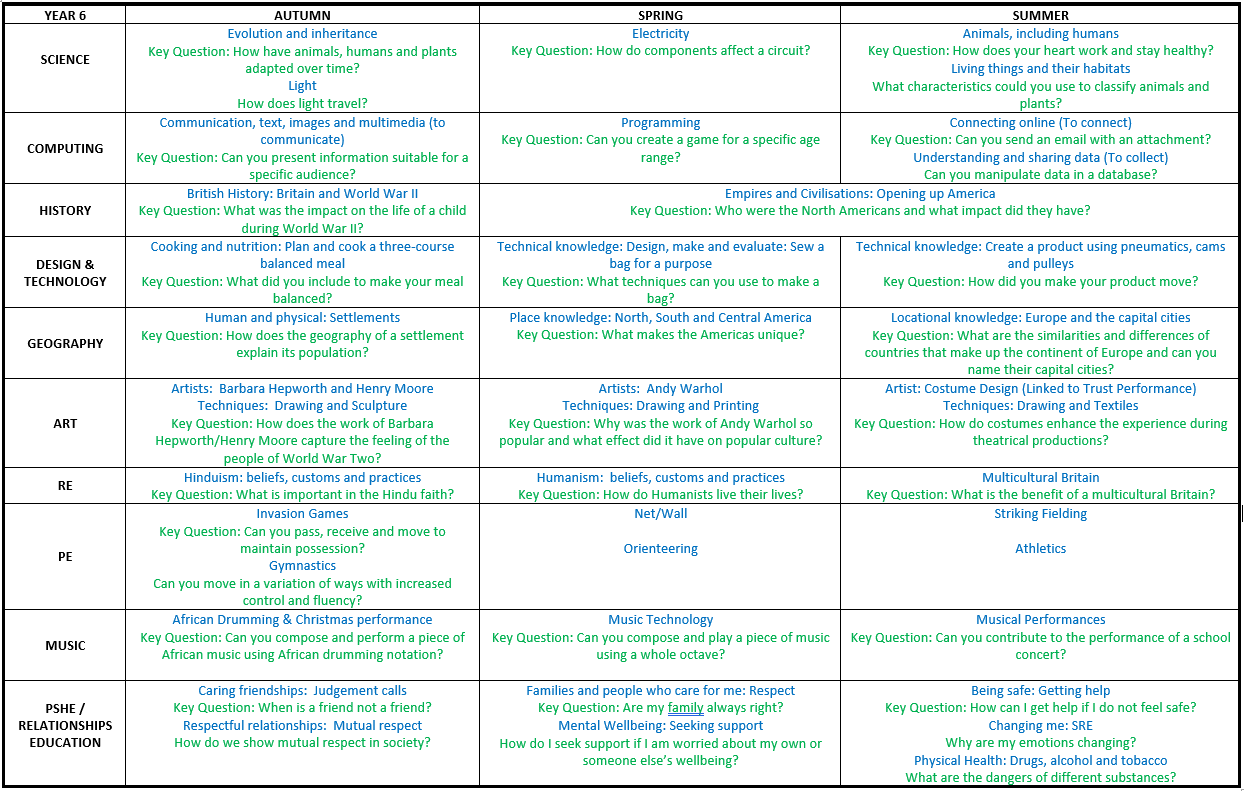 History – World War II
Year 6 visited Eden Camp and we had a great day exploring what was once a Prison of War camp during World War II. After learning about the war at school, it was a great opportunity to visit the museum to put our knowledge into real life. We got to see photos and displays of the Blitz, evacuation and rationing as if it was 1940.