Year 3
At Tees Valley Education, we view our broad and balanced curriculum as the totality of every planned experience and interaction that our children will encounter. It saturates and informs every aspect of our practice and our culture: from academic content, to safeguarding, to poverty proofing, to the planned roles and recruitment of adults working in our academies.
We build the supporting frameworks around the children, which we hope will allow them to develop the characteristics that ensure they are ready to learn, allowing them to become independent, confident and successful learners, preparing them well for future life and to feed the demands of an increasingly complex workplace and society.
Curriculum 2021/22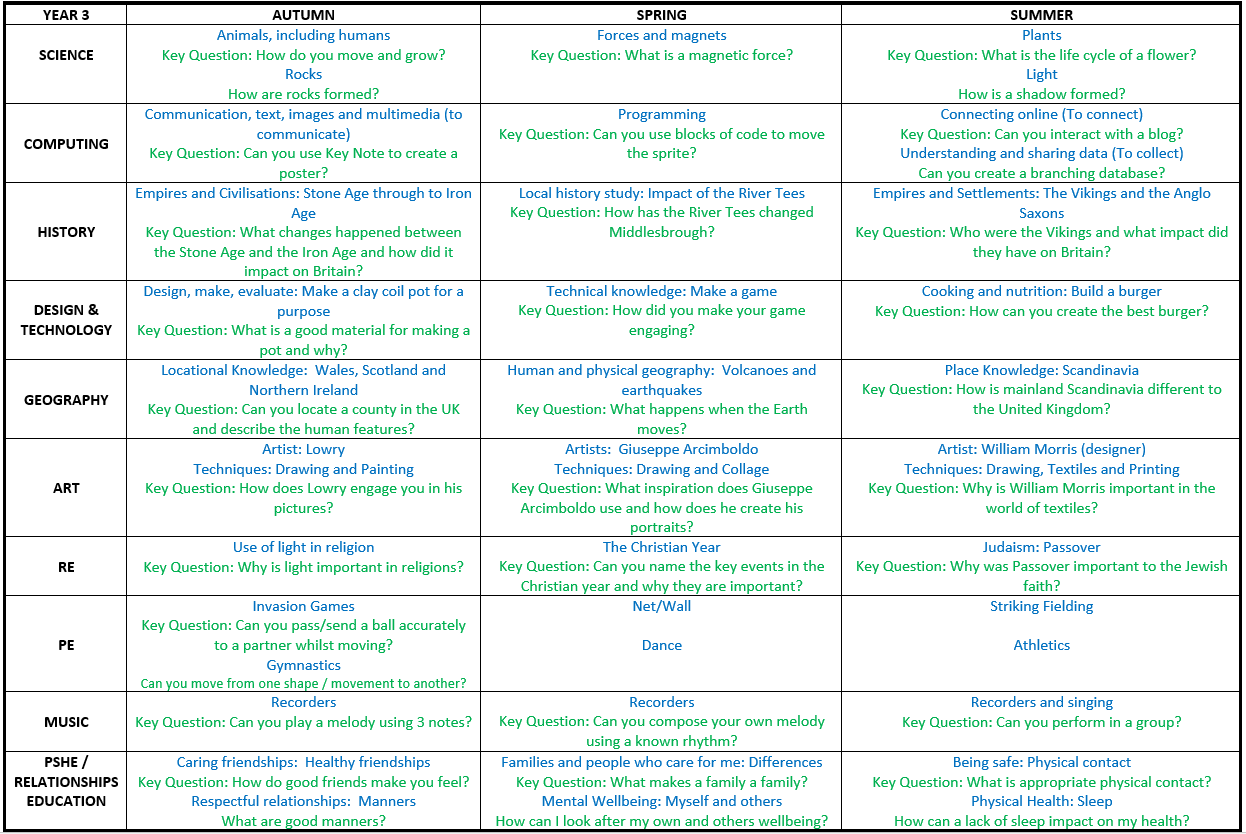 Year 3 have had an exciting start to the summer term!
In Science we have been exploring what plants need to survive, and proving that they rely on water by changing the colour of flowers using food dye.
Our art topic on William Morris has been a huge success, and all the children have created beautiful wallpaper, using printed blocks they have designed and made themselves.
The TVED Book of the Year competition has also been very exciting for our pupils, and the children are doing incredibly well reading, reviewing and sharing ideas about all 10 books!