Statutory Data
Within our provision, we have a 35 place High Needs SEN Unit. Places are commissioned by Redcar & Cleveland Local Authority for children from across the borough whose primary need is communication and interaction and/or ASD. In order to provide a data picture of our academy performance, we produce two sets of data, one for the whole school and one with the SEN Unit pupils removed from the figures to enable a direct comparison to other mainstream primary school performance.
Mainstream Pupil Data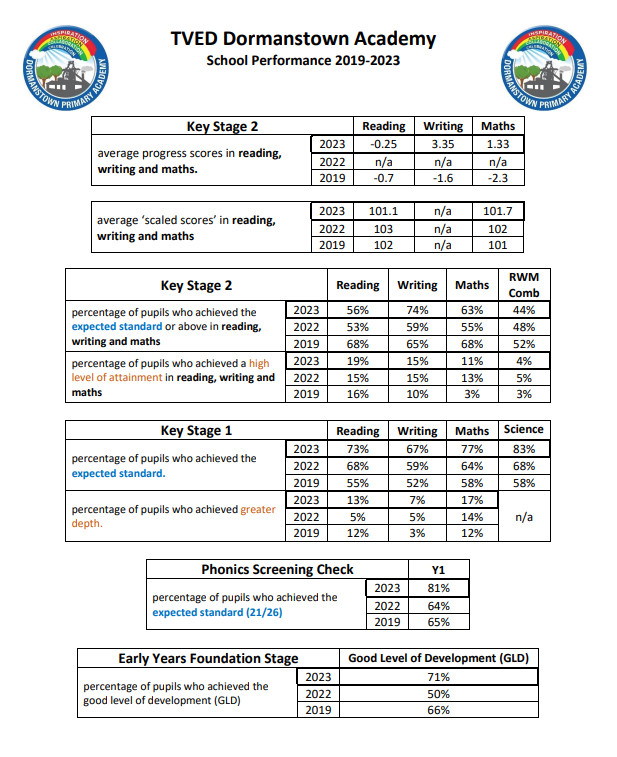 Dormanstown Primary Performance Data published by the DfE is available by clicking on this link –
School Performance Tables – please click here for details.
Dormanstown Whole Academy Results 2019-2023