Year 2
At Tees Valley Education, we view our broad and balanced curriculum as the totality of every planned experience and interaction that our children will encounter. It saturates and informs every aspect of our practice, provision and culture. We build the supporting frameworks around the children, which will allow them to develop the characteristics that ensure they are ready to learn, allowing them to become independent, confident and successful learners, preparing them well for the next step in their education journey.
Y2 Teacher: Miss Clark
A warm welcome to the new academic year for Y2
We are Miss Clark (Teacher) and Miss Leighton (Learning Assistant) , and we have the pleasure of being your child's teachers this year. The children have had a great start back and have settled nicely into their new class. We would like to provide you with an overview of the topics and subjects that your child will be exploring this term in Year 2.
In Geography, we will be learning about the United Kingdom. Through a variety of activities and discussions, your child will learn about the different countries, cities, landmarks, and features that make the UK such a unique and diverse place. We are really looking forward to linking this to English, where we will be writing non-chronological reports about the UK. Our history focus this term will be on our local area, Middlesbrough. We will explore the history of our town, discover significant events and individuals, and engage in activities that will help deepen our understanding of our community's past. Art is an exciting topic about the famous artist, Hundertwasser. Your child will have the opportunity to learn about his unique style and create their own artwork inspired by his techniques and ideas.
We believe that reading is the key to success in all areas of learning. Therefore, we kindly request that your child brings their reading book and record to school every day. PE lessons will be on Thursdays. Please ensure that your child has suitable footwear in school, as they will be participating in various activities.
We look forward to working with you!
We regularly feature the learning activities from each class on our weekly blog, so please have a look at this and the academy gallery, together with posts on our social media. Links to all of these pages can be found under the Celebrating Dormanstown tab.
Year 2 have been learning all about the famous artist, Friedensreich Hundertwasser.
We have been exploring a range of media, including oil pastels, crayons and felt pens to draw circles, spirals and patterns, all in the style of this artist!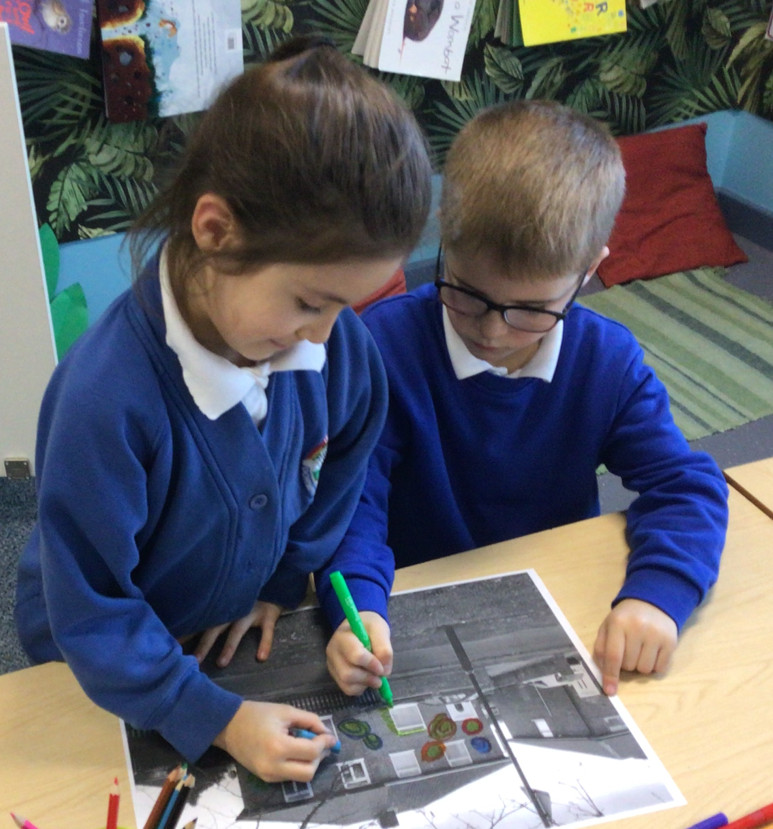 Hundertwasser was also an architect, designing many interesting and colourful buildings.
We worked together to create a 'Hundertwasser Dormanstown,' decorating the houses of Dormanstown with colourful patterns.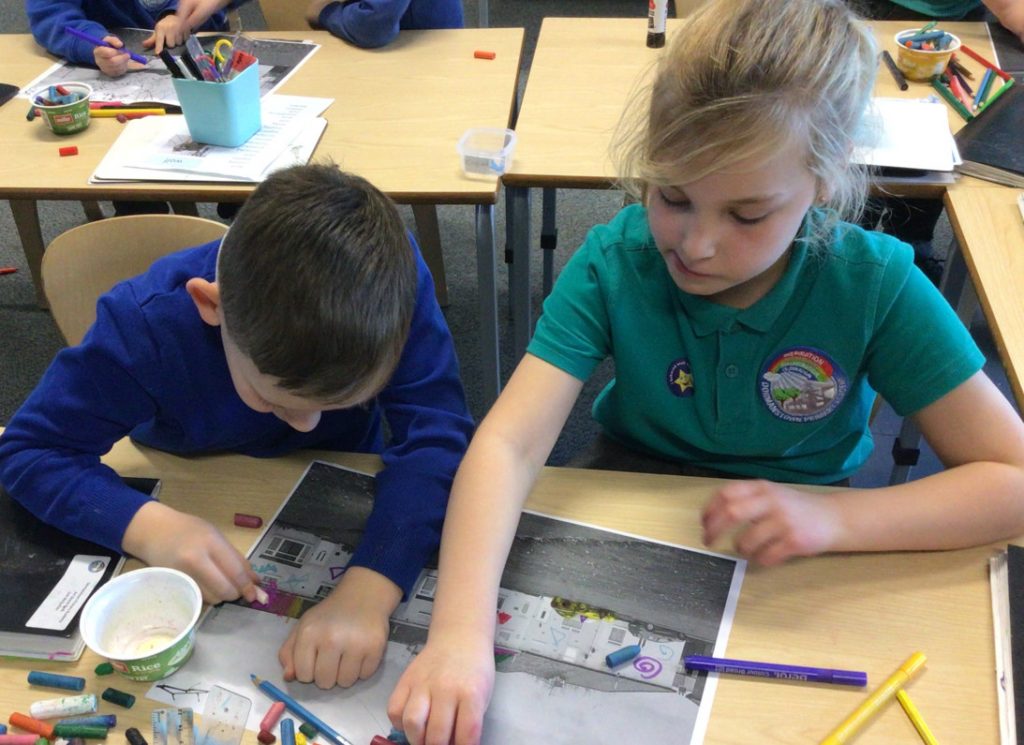 Y2 Long Term Plan 2023/24