Year 1
At Tees Valley Education, we view our broad and balanced curriculum as the totality of every planned experience and interaction that our children will encounter. It saturates and informs every aspect of our practice, provision and culture. We build the supporting frameworks around the children, which will allow them to develop the characteristics that ensure they are ready to learn, allowing them to become independent, confident and successful learners, preparing them well for the next step in their education journey.
Y1 Teacher: Miss Bass
Welcome to our Year 1 class page. We have had an amazing start to the year so far, all the children have been working super hard and have started to settle into the routine and expectations of year 1. Myself (Miss Bass) and Miss Burton (Learning Assistant) are really excited to help each child grow and flourish throughout this academic year.
We regularly feature the learning activities from each class on our weekly blog, so please have a look at this and the academy gallery, together with posts on our social media. Links to all of these pages can be found under the Celebrating Dormanstown tab.
The year 1 children have worked really hard so far this half term.
In the last few weeks we have been learning about the artist Iris Scott.
We practiced mark making using a range of objects and mixing colours to turn them lighter and darker. We also took pictures of things that inspired is in our playground and made a sketch from these pictures. For our final piece we have been inspired by Iris Scott's poppy/flower collection.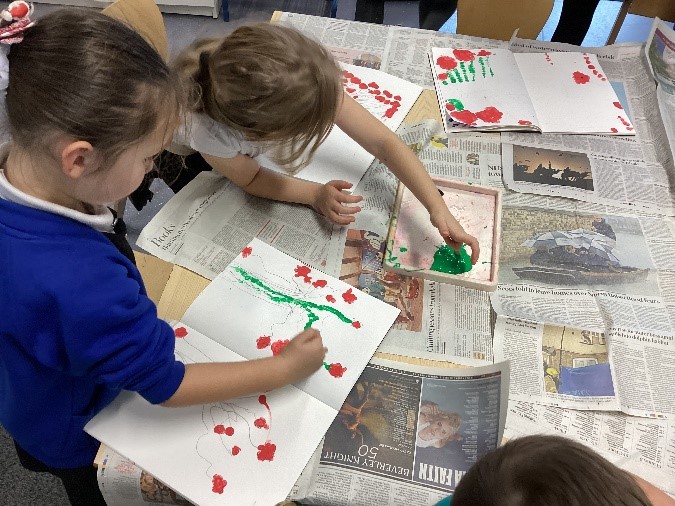 As a whole class we agreed that it would be nice as we have just had Remembrance Day at school. The children looked at pictures of poppies, then carefully sketched an outline of their main focus.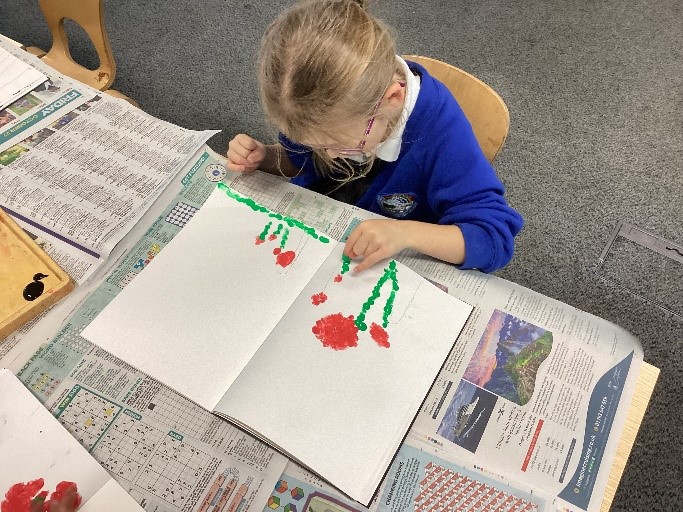 As we were inspired by Iris Scott we decided we should use our fingers o paint just like she does. So far, we have added red, green and black to our painting.
Next week we will be completing the background. The children are really excited to have a finished piece.
Y1 Long Term Plan 2023/24