Year 4
At Tees Valley Education, we view our broad and balanced curriculum as the totality of every planned experience and interaction that our children will encounter. It saturates and informs every aspect of our practice and our culture: from academic content, to safeguarding, to poverty proofing, to the planned roles and recruitment of adults working in our academies.
We build the supporting frameworks around the children, which we hope will allow them to develop the characteristics that ensure they are ready to learn, allowing them to become independent, confident and successful learners, preparing them well for future life and to feed the demands of an increasingly complex workplace and society.
Curriculum 2021/22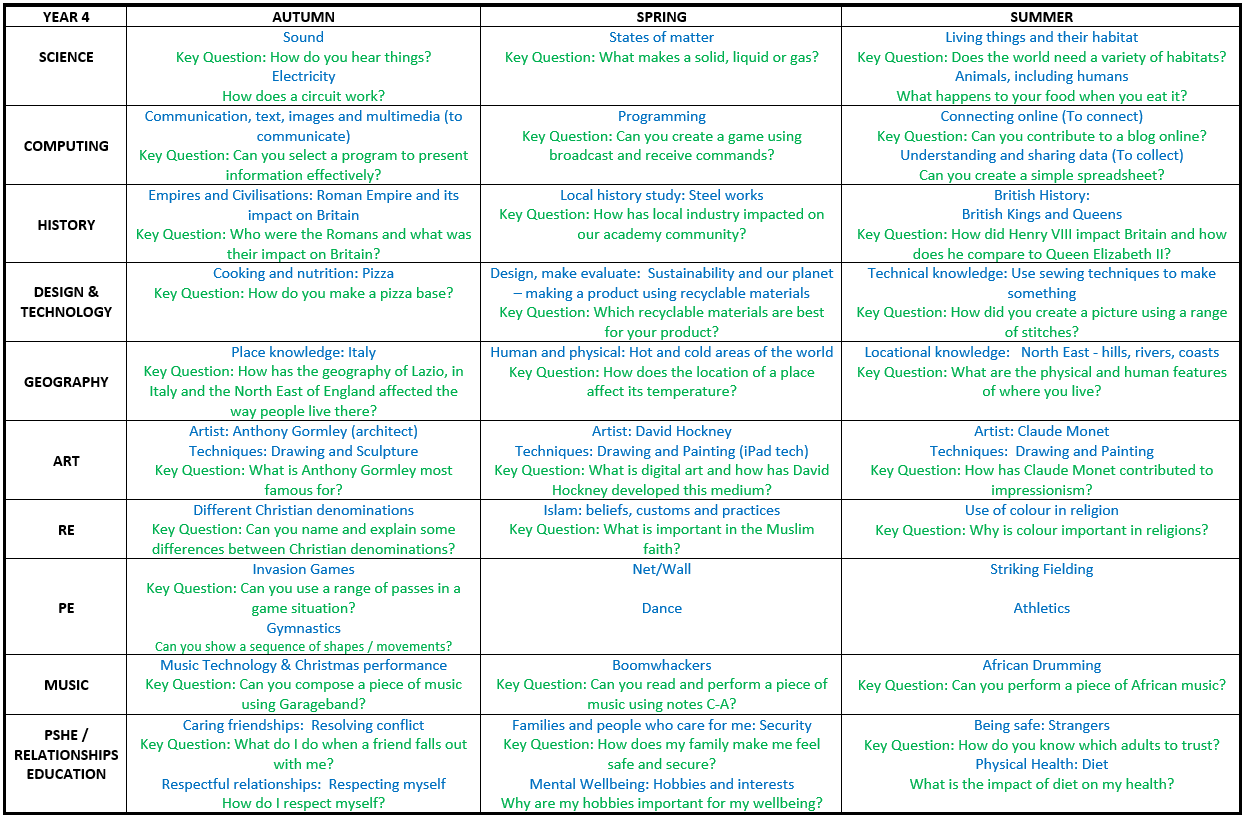 Year 4 have started a new topic, 'What happens when you eat food'. We have started by looking at the role of teeth in the digestive process -we have explored this through a investigating the amount of sugar in drinks and learning how sugar leads to an increase in plaque and how this destroys tooth enamel. In order to investigate this, we  planned and carried out an fair test using eggs shells that act similar to the enamel on our teeth.