Weekly Round Up
In assemblies this week, we reflected on the life of Her Majesty, Queen Elizabeth II. The children have engaged in very mature discussions and reflected on their memories of the queen.
We had some fantastic costumes on Tuesday when the children (and staff) came dressed up for Roald Dahl day. They enjoyed celebrating the birthday of this popular children's author. Thank you for all parent's/carer's efforts with the wonderful characters we saw!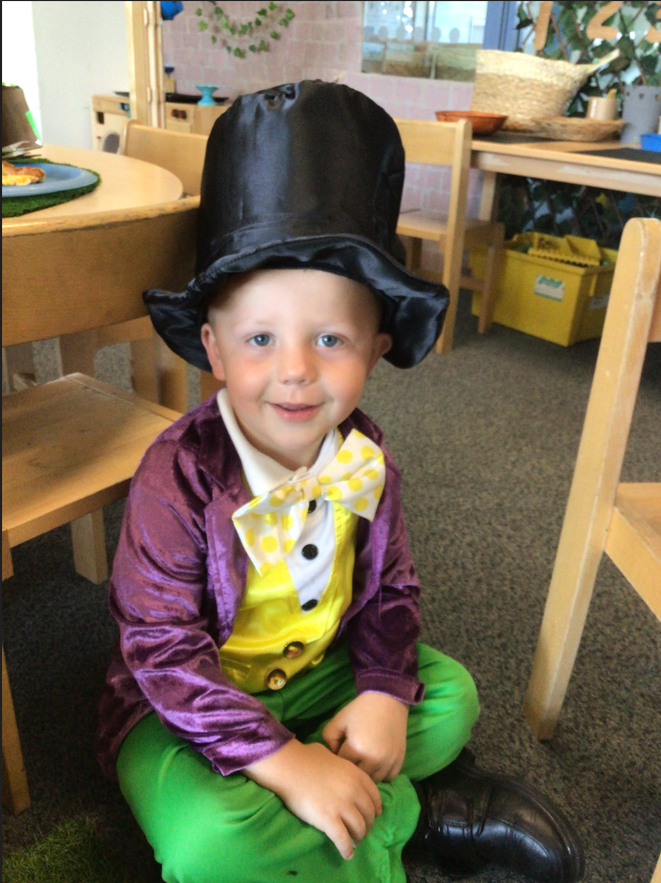 Our music lessons with Mr Nixon began this week, and the children enjoyed appreciating music, singing, playing instruments and using Garage Band on the iPad.
Our choir practice is now after school on a Wednesday – we do have some spaces available if anyone else would like to join. We have lots of performances over the year to look forward to, including Young Voices in Sheffield.
Class Showcase
This week, our featured classes are 1T and B2S, so please enjoy reading what they have been learning about.
YEAR 1
"Year 1 had a fantastic first Music lesson with Mr Nixon this week. We did fantastic listening to be able to clap the same beat as Mr Nixon on his drum – they were very tricky. Then we used a range of percussion instruments to accompany a new autumn song we are learning. We are really looking forward to our next session with Mr Nixon."

B2S
Welcome back. B2S have made an incredible start to the new school year. We have settled brilliantly and are doing some excellent learning. We have been doing lots of counting and number recognition in maths and we have been retelling the story of The Tiger Who Came to Tea. In Geography, we are looking at the area that we live in and are starting to learn our own address. We even took time to pay our respects to the Queen.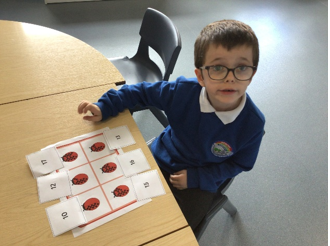 MacMillan Cake Sale
On Thursday 29th September, we will be having a MacMillan Cake Sale to raise money for this excellent charity. It will be in the lunch hall after school. We would be grateful of any donations of cakes, biscuits or sweet treats which we ask are brought into school on the morning of the sale. Many thanks in anticipation of your support.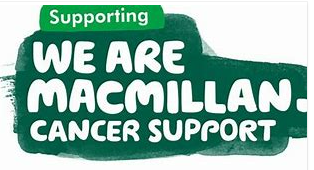 Uniform and Packed Lunches
Please can we make sure that all items of clothing including jumpers, cardigans and coats and packed lunch bags are clearly labelled with children's names, so it is easy to find their owners.
We have provided a t shirt and shorts to all children in a bag for PE lessons but they need to have their own plimsolls/trainers in school please.
Many thanks for your support.
Diary Dates and Reminders
Lunch Menu
Next weeks menu will be week 3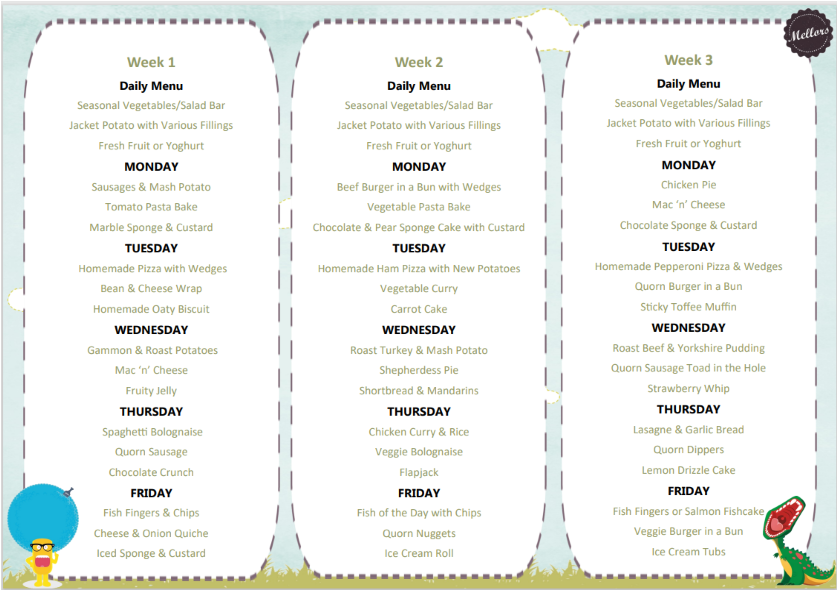 Attendance
Congratulations to 5H who have won our Awesome competition this week with 100% attendance.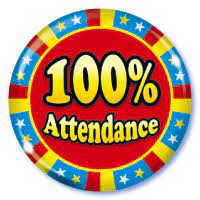 Diary Dates and Reminders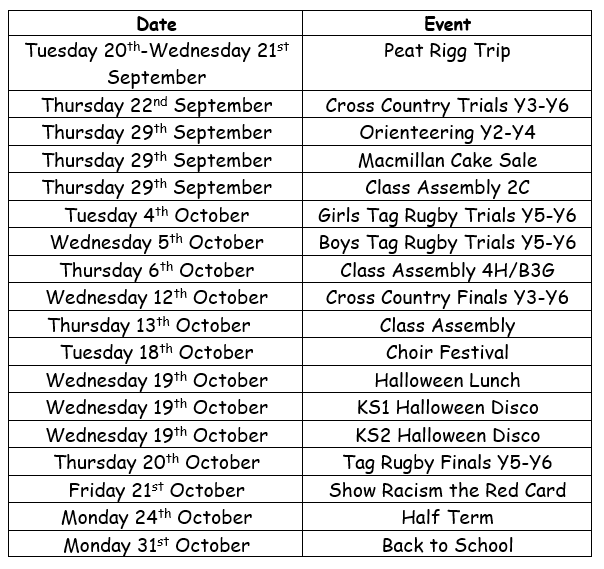 Holidays
Unfortunately, Head Teachers are unable to authorise any leave of absence request during term time, unless there are exceptional circumstances. Any holidays taken in term time, may result in a penalty notice being issued.
Attendance
The academy is having a big focus on attendance and punctuality this year and we are aiming high for all pupils. If your child/ren is/are absent, then it is a parent's responsibility to contact the academy to notify us of the reason. Children can attend the academy with most minor ailments and if they become too unwell, the academy will contact you.
Being late to the academy can result in your child falling behind especially as they do the same lesson each morning meaning they miss the same lesson each time they are late. This not only implicates their education but can affect their well-being. Ask yourself how you would feel walking late into a busy classroom?
For any attendance queries, please contact Mrs Sherwood (Pastoral, Welfare and Inclusion Lead) or Mrs McCormick (Pastoral, Welfare and Inclusion Administrator) on 01642 483696.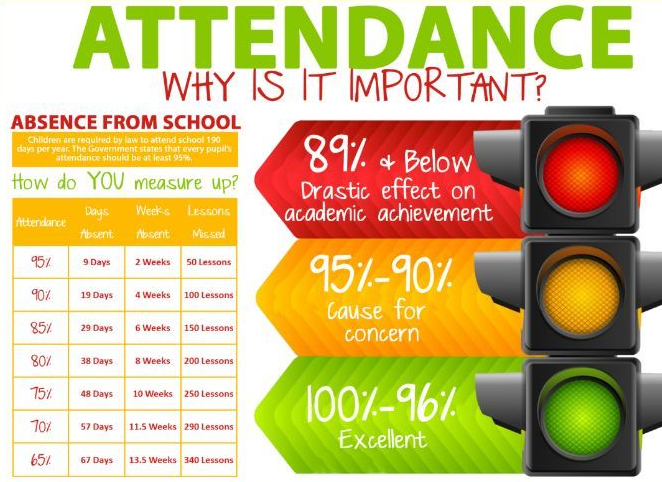 Links to support for children and families
Community School Clothing
A North East based organisation offering a range of free, non-branded school uniform to families. Please follow the link below for more information:
Free Generic School Uniform | Community School Clo (communityschoolclothingscheme.org)
Redcar and Cleveland Family Information Service – Childcare Survey
Redcar and Cleveland Family Information Service have asked if parents/carers would complete this survey on childcare. Follow the link below please:
https://www.surveymonkey.co.uk/r/PK5RCML
Your help to encourage them to complete the survey would be appreciated as it provides valuable information on what parents think about childcare throughout the Borough and in particular, highlights areas where parental support for childcare is needed.
All completed entries will be entered into a Prize Draw for Free Family Swim Vouchers
CAMHS TRAINING
WORKSHOPS FOR PARENTS AND CARERS
We have dates available for the online workshop for parents and carers to book on to, including a new Understanding Eating Disorders session, details can be found at https://www.tewv.nhs.uk/get-involved/training/training-for-parents-and-carers-of-children-under-18-in-teesside/
*Please note these sessions are for parents and carers only, we have a separate training programme for staff to access
Parents and carers must request their own place on to training.