Such a busy week to finish off the half term, but we were so proud of what our children have achieved and experienced this week: Harvest Festival assemblies in the academy with some very generous donations sent to the food bank, great fun had at the Halloween discos, a wonderful performance from choir at the Trust Choir Festival, engagement in activities to promote Show Racism the Red Card and a celebration of excellent attendance and behaviour. After all that, we think everyone is ready for a well-earned half term break!
Thank you for all your support with your child's learning and academy events this half term; it has been lovely to share so much with you all in person.
Harvest Festival
Thank you for all of our amazing donations for Harvest Festival. We had a wonderful display of food during our assemblies led by Miss Riley. The donations were taken to the food bank.
Halloween Disco
What a wonderful time was had at the Halloween Discos. The costumes were truly amazing (thank you parents and carers) and the children (and staff) enjoyed this end of term treat!
Take a look at the Gallery page on our website or follow the link below to see some spooky photos!
https://dormanstown.teesvalleyeducation.co.uk/galleries/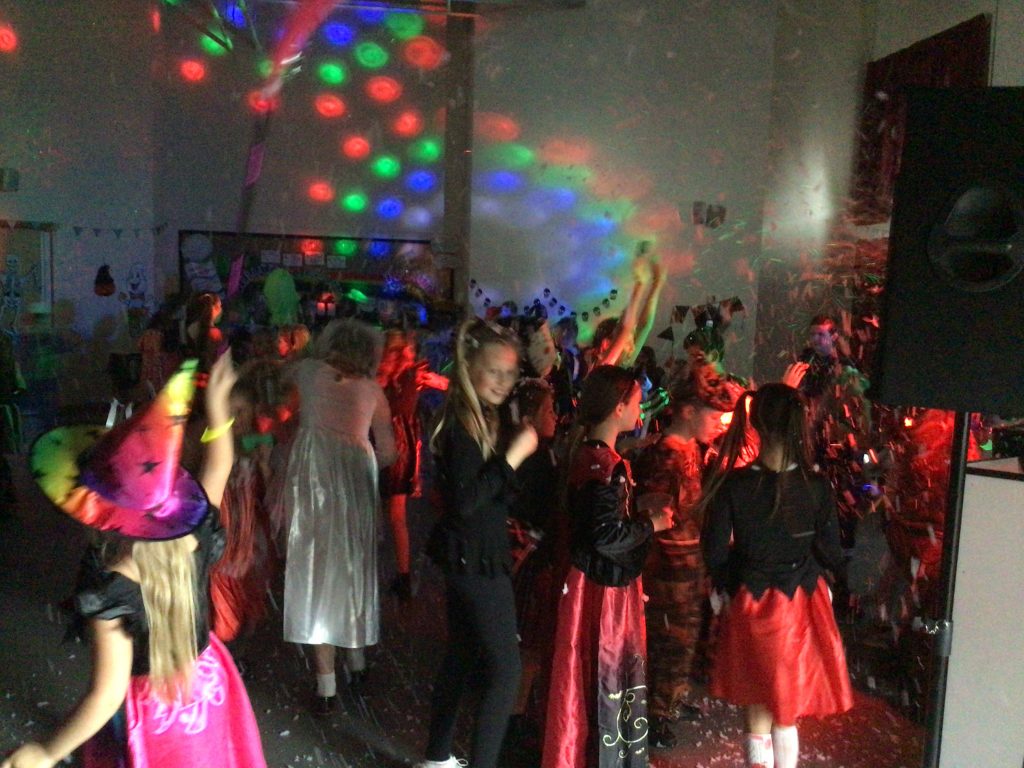 Trust Choir Festival
What an immense sense of pride we had when watching our choir perform at the Choir Festival in Guisborough on Thursday. It was the first Trust performance of its kind in 2 years, and the children really rose to the occasion. Well done to them all, and thank you to all the parents and carers who attended and supported the event.
Check out the Gallery page to see our photographs from this amazing event!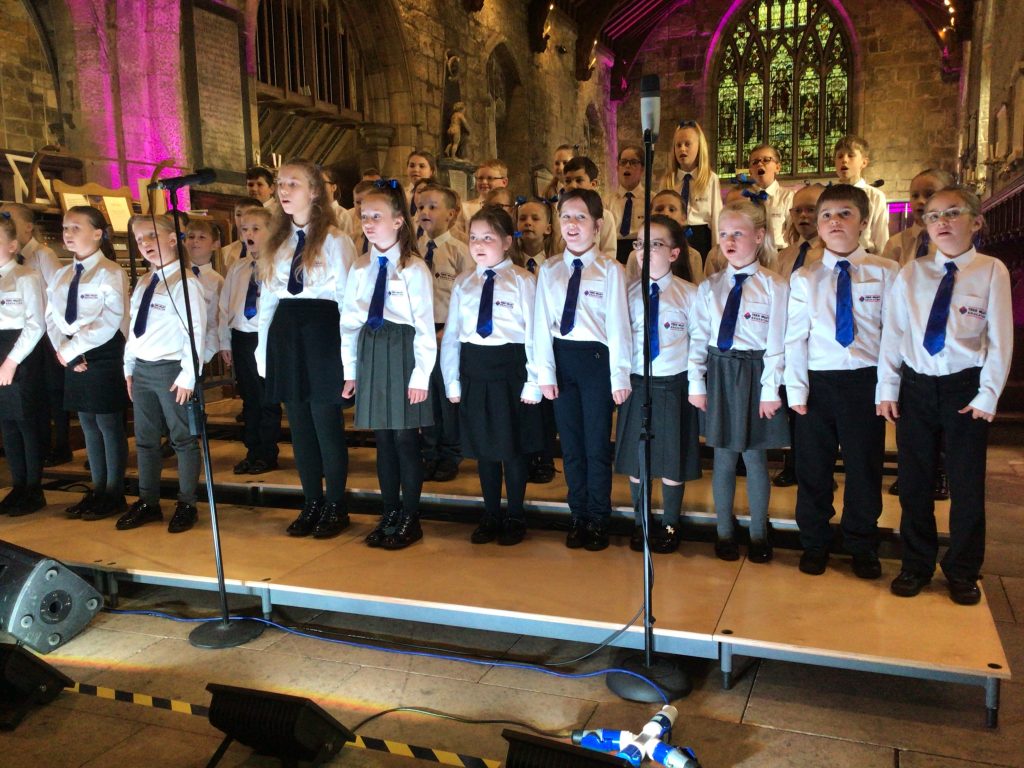 Show Racism the Red Card
Today we are having a fundraising day for Show Racism the Red Card. All of our children could come to school wearing red for a donation to this wonderful cause.
Keep your eyes peeled to find out how much we raised!
Attendance and Behaviour Rewards
A bouncy castle treat was given to 78 children for 100% attendance this half term and to 98 children for perfect behaviour.  Well done to all these children and let's see if we can increase these numbers even more next half term.
Goodbye and Thank You
We are sad to say good bye to Miss Duffy today as she leaves the academy to take up a new role. We would like to thank Miss Duffy for all she has done at Dormanstown to support both children and parents over the last few years, and we wish her well in her new position.

Influenza Childhood Immunisation Programme
Please use the following link or see the letter that the children brought home this week to give consent for your child to have a flu nasal spray. The last day for giving consent is the 29th October and the team will be in the academy on Thursday 4th November to give the immunisations.
Enter the School Code 139931 and click "Find School".
Complete the form with your child's information and parent/guardian contact information*.
Click the green "Submit" button
Attendance
Congratulations to 56M who have won our Awesome competition this week!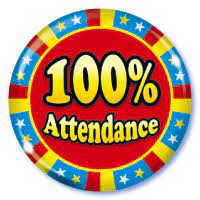 Dates for your Diary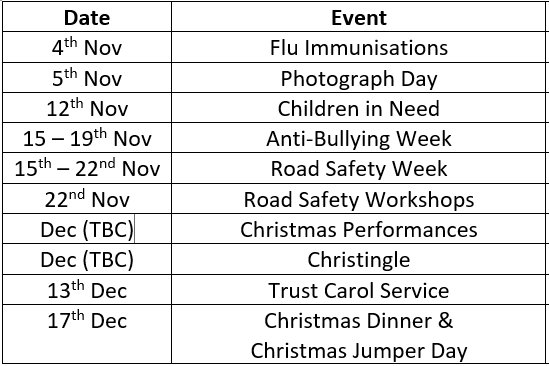 Lunch Menus
The menu for week beginning 1st November is Week 1. Please see below.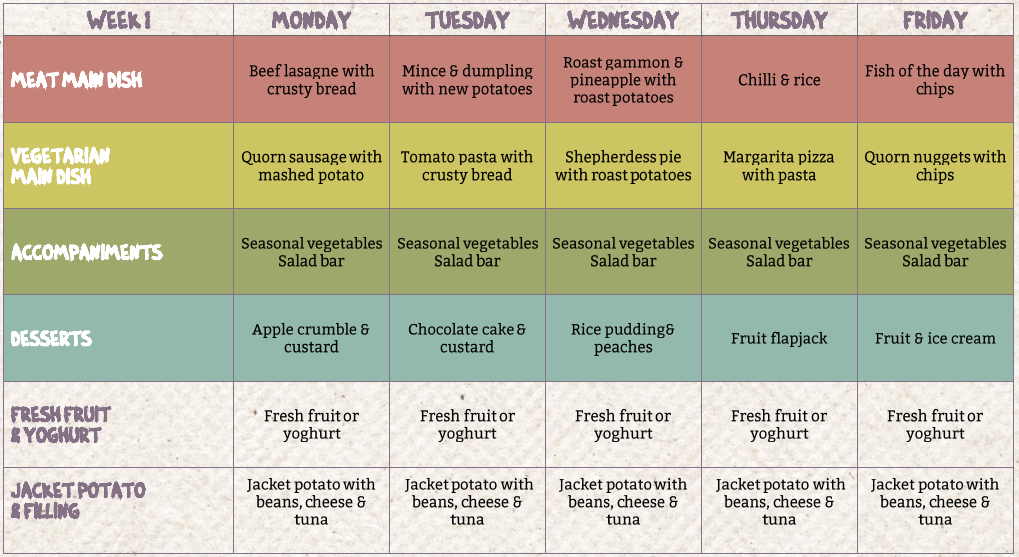 Spelling Shed
Top Spelling Groups this week!
1st – 3S – 35,652,584
2nd – B3G Stage 1 – 29,456,362
3rd – B3G Stage 2 – 12,538,040
Top Spellers this week!
1st – P Slater – 12,205,538
2nd – L Hoyle – 11,758,886
3rd – A Richardson – 10,015,352

Times Tables Rock Stars
Practicing times tables is so important in improving maths and is a huge part of number work from Year 2 upwards. Please encourage your child to use their account to get as fast as they can which will help them be able to apply their knowledge to different areas of maths.
Congratulations to the highest coin collectors this week!
1st – R Clark-Wood
2nd – J Dickinson
3rd – A Cox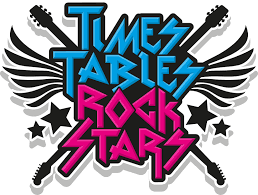 Please continue to stay safe and look after each other.