Welcome to the weekly Dormanstown update of news, events and what is coming up in the next week.
Each week you will find links to various events that have taken place in the academy that week and also diary details of what will be coming up.
Any queries please do not hesitate to contact the academy main office.
Next PD Day: Friday 20th December
Click here for the calendar for all events in the academy. This calendar has information attached to the event title, where applicable, for example details of the trip, costs, etc.
Please remember to sign up for Marvellous Me to receive updates from members of staff about your child's achievements and other notices. Please see the academy main office for further details.
What we've been doing this week …..
Praise & Share – click here for our weekly update of those children whose work has been celebrated in assembly.
172 children received the behaviour reward this afternoon (8th November). Well done to them all for perfect behaviour.
5th November – click here to see the SABIC Assembly for KS2
5th November – click here to see the 3A Parent Event in class
6th November – click here to see the 5S Trip to Tees Barrage
6th November – click here to see 2A Biscuithenge!
What's coming up next week …..
Please check the school calendar for times
Parent Evening Consultations – Monday 11th / Tuesday 12th November – please check with your child's class teacher for appointment times.
12th November – Odd Socks Day! Please click here for more information.
13th November – Primary Maths Challenge at Red House School in Norton – an exciting opportunity for selected Y6 children to engage in challenging maths activities.
14th November – 2P Parent Assembly – Great Fire of London
15th November – 2A / 2H second trip to the Ironstone Museum
15th November – 2S Parents' morning in the class – Solar System
15th November – Children in Need – please click here for more information. Children will be able to wear anything spotty, items in bright colours or clothes linked to Children in Need . Donations are much appreciated to support this worthy cause; suggestion of £1.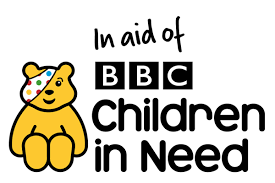 Last Term!
click here to see the fun at the Halloween Disco
click here for the 1T Trip to Danby
click here for the 2A/2H Trip to the Iron Stone Museum