Friday 11th December
We can't believe that we have reached the last week of the autumn term after such a difficult and unusual year. Although disappointed that we can't share our normal Christmas performances and events with you, we hope to reward the children for their hard work with some memorable Christmas activities and events in their bubbles next week.
Christmas Activities…
The children enjoyed a lovely day in the academy on Monday undertaking a range of Christmas activities including a Christmas treasure hunt, making gingerbread men, re-enacting the Christmas story, a Christmas dance, sewing Christmas stockings and enjoying a hot chocolate. What a wonderful range of Christmas jumpers we had, and it really heralded the start of the festive season. We were also able to record our part in the Trust Christmas Carol Service which will be available to watch online next week.
The children will have further Christmas celebrations this coming week, which they thoroughly deserve after a busy and hard-working term. We will share these in our final Christmas Assembly.
Christmas Dinner Day…
We are all looking forward to our Christmas dinner in the academy on Tuesday 15th December. Children can also wear a Christmas jumper/accessory again on this day alongside normal academy uniform.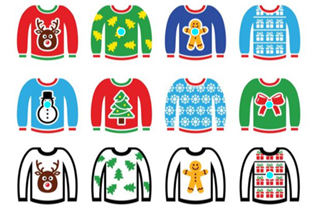 Christmas Holidays…
Just a reminder that the children break up on Thursday 17th December at their normal finish times and return to the academy on Monday 4th January 2021.
Covid-19 update over Christmas…
Please see the attached letter for informing the academy of any positive cases over the Christmas break. We thank you for your support and communication with school during this time.
Awesome Attendance…
A huge well done to Class RM for being the first to win the attendance reward this year! They have managed to get all 7 letters of AWESOME by being the top class for attendance for 7 weeks this term. They are in discussion with Miss Duffy to decide what their reward will be. Mrs McFarlane is delighted!
Times Tables Rockstar
Year 6 Reece
Year 5 Spencer
Year 4 Reilly
Year 3 Leo
Year 2 Paige
Year 1 Saif
B2H Noah
B3A Joseph
Spelling Shed Leader Board…
Top Weekly Spelling Group
1st: 6H/S – 87 503 774
2nd: B2H English – 46 883 587
3rd: B2H – 46 883 587
Top Weekly Speller:
1st: Cupples J – 44 514 918
2nd: Houlden L – 15 378
3rd: Clark-Wood R – 13 832 528
Autumn Term Leader Board
1st: 6H/S – 674 269 708
2nd: B2H English – 375 522 912
3rd: 4S – 282 374 718
Please continue to stay safe and follow the Tier 3 guidance.