The children in Years 1 to 6 have undertaken assessments this week, and we are really pleased how hard they have worked and the focus they have had. Parents and carers should be really proud of their achievements and progress over the term.
KS2 had an assembly this week to discuss the Power of Women initiative that Mrs Sherwood has been leading with our two wonderful ambassadors in Year 6.
Mr Mount has received some fantastic books from the Puffin World of Stories that we will be sharing with the children soon and putting in the library.
We also look forward to hearing about the Y5 trip to Danby Moors Centre that they have enjoyed today.
This week, our featured classes are 1M, 2T and B2S, so please enjoy reading what they have been up to.
Celebrating Class Achievements
1M
Year 1 children have been learning how to be an illustrator in the style of Axel Scheffler who illustrates Julia Donaldson books. We practiced drawing, outlining and colouring in flowers. We then listened to a description of The Smeds and The Smoos and designed a front cover for this Julia Donaldson book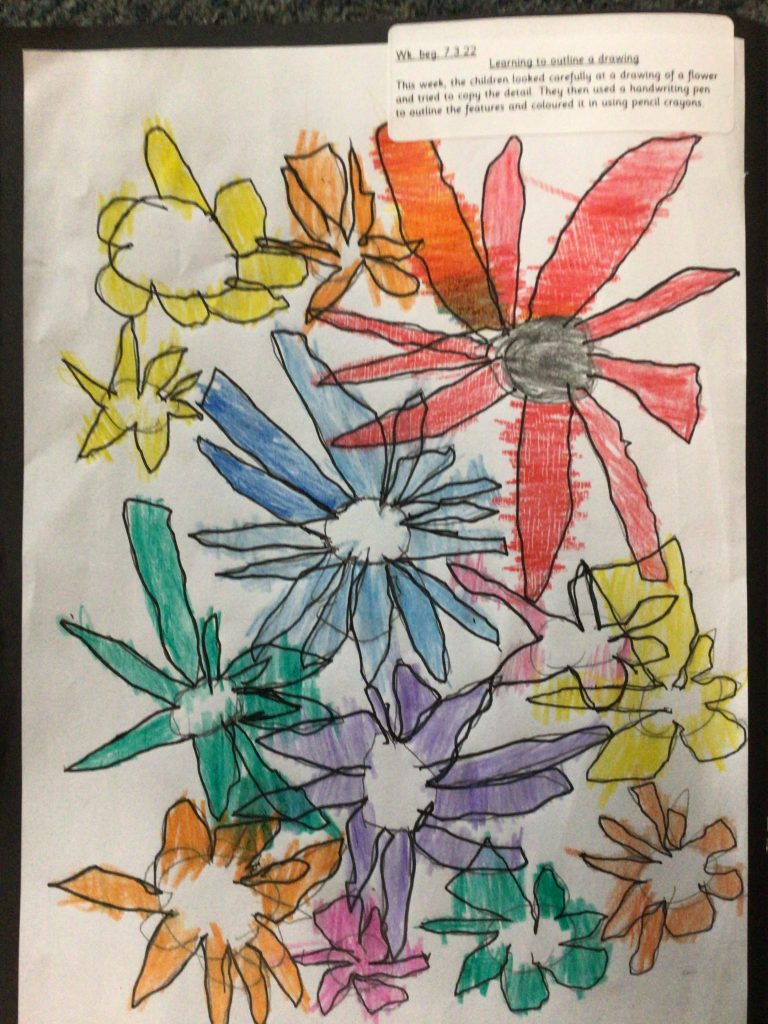 2T
In Year 2 we have been incredibly busy with assessment week, but we found time to learn about fractions. Mrs Berry took us outside and we played with the foam fractions. We learned halves and quarters of shapes and numbers. Also, we finally got to finish our History topic off. We now know about the history of Redcar.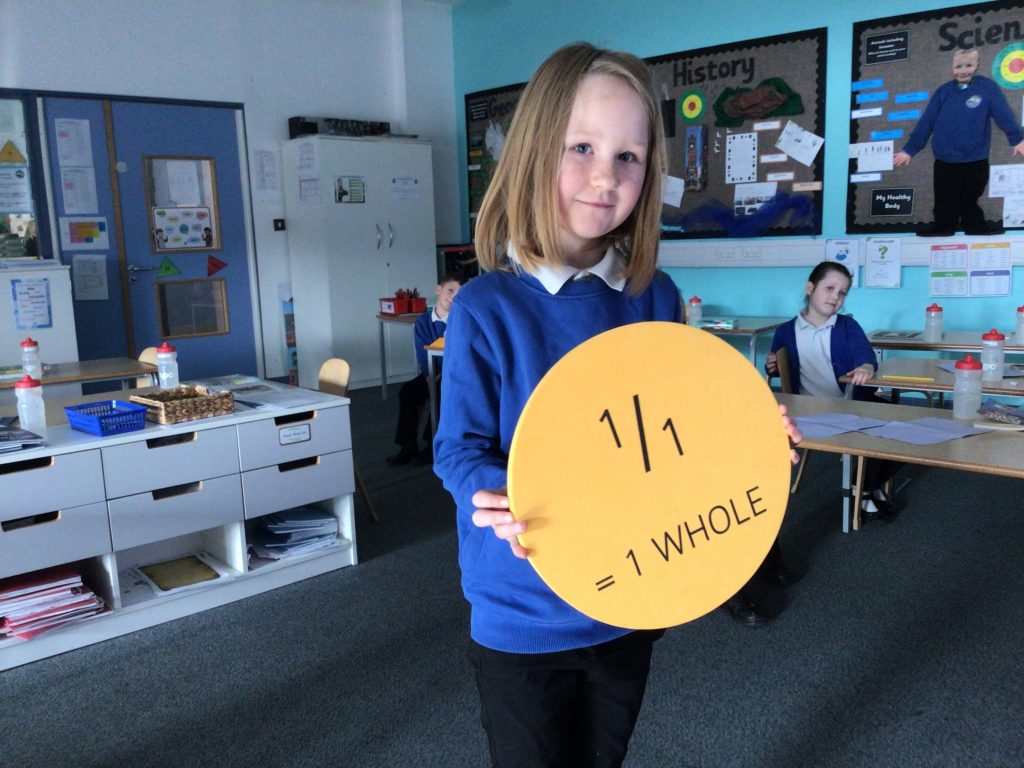 B2S
Over the last couple of weeks, B2S have been studying Mackenzie Thorpe a local artist. The children have taken inspiration from his art work on the Transporter Bridge and Steel Works to created their own piece. We have looked at the colours he uses and how they depict a particular mood. Using all of the techniques they have critiqued; they were able to complete a final piece which is now displayed in class.
B2S have also been developing their yoga skills on an afternoon following Jamie from Cosmic Yoga. They really enjoy listening to the stories and working on their stretches and poses.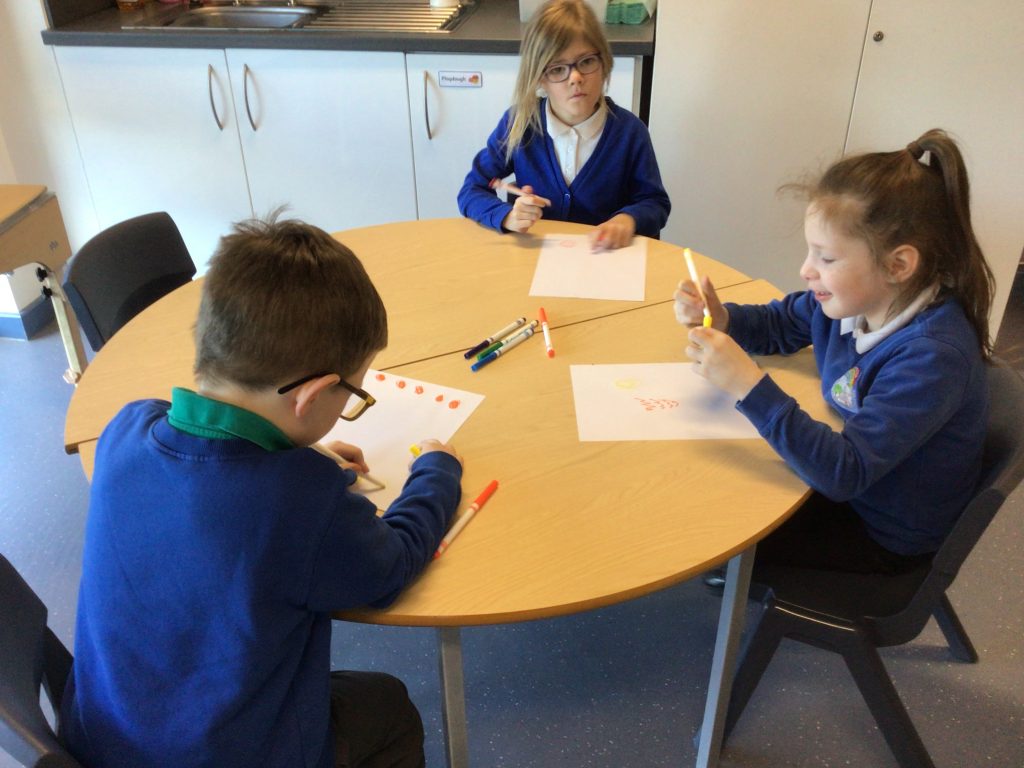 Parent/Carer Questionnaire
There are a few classes with outstanding questionnaires – if you would still like to submit your views, please send in with your child early next week.
Dates for the Diary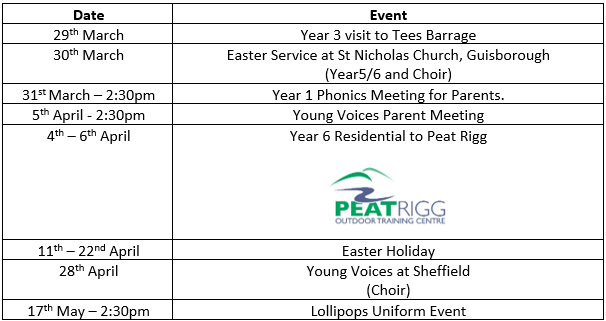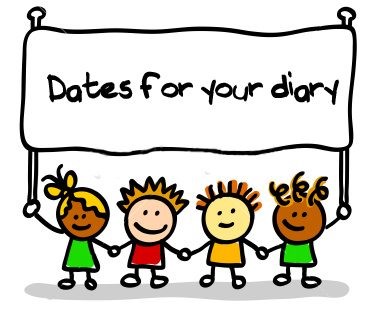 Lunch Menu
Next week's menu will be week 2.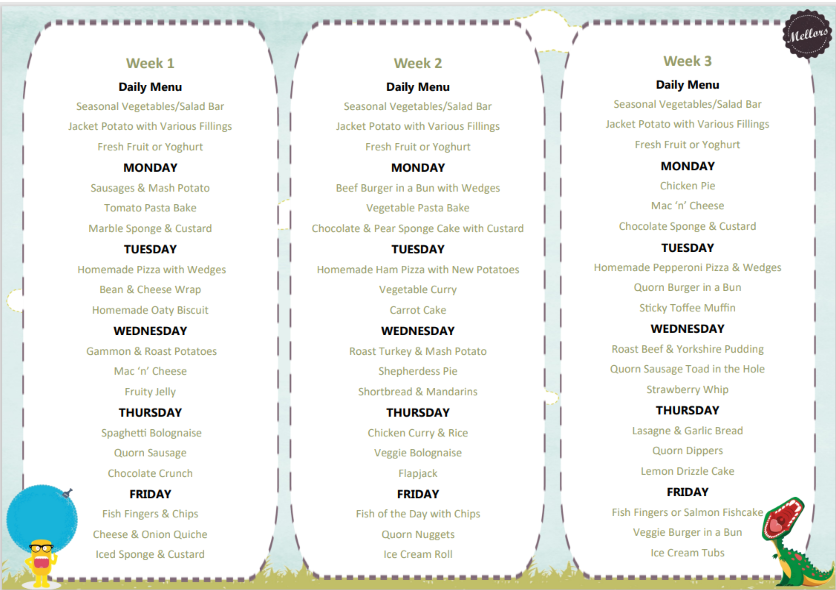 Attendance
Congratulations to B1R who have won our Awesome competition this week.
Please remember to phone the academy if your child is going to be absent and remember the importance of excellent attendance at school.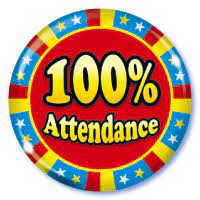 Times Table Rockstars
Practicing times tables is so important in improving maths and is a huge part of number work from Year 2 upwards. Please encourage your child to use their account to get as fast as they can which will help them be able to apply their knowledge to different areas of maths.
Congratulations to the highest coin collectors this week!
1st – J Dickinson
2nd – L Etherington
3rd – K Payne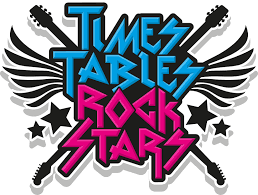 Spelling Shed
Top Spelling Groups this week!
1st – 5H 23,835,836
2nd – B3G Stage 2 17,545,174
3rd – B3G Stage 1 14,713,834
Top Spellers this week!
1st – J Cupples 13,970,192
2nd – E Trewhitt 12,803,616
3rd – J Mitcheson 10,579,104

TIKTOK SAFETY