15th November 2019 -welcome to the weekly Dormanstown update of news, events and what is coming up in the next week.
Each week you will find links to various events that have taken place in the academy that week and also diary details of what will be coming up.
Any queries please do not hesitate to contact the academy main office.
Next PD Day: Friday 20th December
Click here for the calendar for all events in the academy. This calendar has information attached to the event title, where applicable, for example details of the trip, costs, etc.
Please remember to sign up for Marvellous Me to receive updates from members of staff about your child's achievements and other notices. Please see the academy main office for further details.
What we've been doing this week …..
Praise & Share – click here for our weekly update of those children whose work has been celebrated in assembly.
133 children received the behaviour reward this afternoon (15th November). Well done to them all for perfect behaviour.
Honker of the week – click here to see who won.
12th November – click here for Odd Socks Day to support anti-bullying week.
14th November – click here to see 2P's class assembly about The Great Fire of London.
15th November – click here to see 2S's Parent Event about the Solar System.
15th November – click here to see what we did for Children in Need.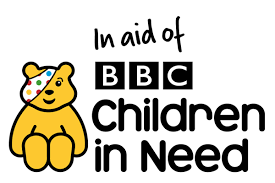 Click here to see 2A and 2H geography work this week – a 3D map of an Iron Age settlement, Iron Age houses and a hillfort. Details will be available next week about their second trip to the Iron Stone Museum.
Golden Ticket winners – click here for our winners!
Click here to see what R/1M and the visiting artist created.
What's coming up next week …..
Please check the school calendar for event times
Road Safety Week – 22nd November – Cleveland Fire Brigade will be talking to KS1 and KS2 pupils.
20th November Belonging Conference at Middlesbrough Football Club – the choir will perform.
Past events ….
Harvest Festival – click here for details
click here to see 1T and their miniature gardens.