Hello to all our children, parents and carers,
What a busy bank holiday weekend we had with the wonderful VE Day picnics on Friday and further packed lunch deliveries over the weekend. It's a wonderful achievement that 724 packed lunches have been delivered over 3 weekends, as well as a further 265 picnics.
We've had a great range of work and other activities sent into the academy – thank you for all your efforts. New learning tasks will be published on Monday via our Facebook page with links to where they are located on the year group page on the website. Watch out for another academy challenge for everyone to try!
Please make sure that you have read the letter regarding the Trust's position on the phasing in of more children to the academy, which we posted on Facebook and the website yesterday (see link).
http://dormanstown.teesvalleyeducation.co.uk/wp-content/uploads/2020/05/Parent-response-1st-June-ltr.pdf
Thank you…
Thank you very much to Beyond Housing who have provided funding, alongside the Ladies of Steel, for this 4th weekend of packed lunches. We look forward to seeing you when we drop off the lunches again on Saturday and Sunday.
Our thanks again to Chris and Debbie Powlay for continuing to co-ordinate all these wonderful lunches for our children. If you didn't hear Debbie on Radio Tees on Tuesday talking about their work during the lockdown, here is the link:
https://www.bbc.co.uk/sounds/play/p08bsllv
The interview is 38:34 into the programme and the academy is mentioned in the interview if you have a listen.
Playful Nature Day…
On 21st May, which should have been the next Outdoor Classroom Day, celebrate your connection to the natural world by dressing up in nature!
● Make a nature crown out of leaves, cardboard or twigs.
● Use a cardboard box and paints to make beautiful butterfly wings.
● Turn yourself into your favourite animal with a simple mask.
Check out the website to get some good ideas. https://outdoorclassroomday.org.uk/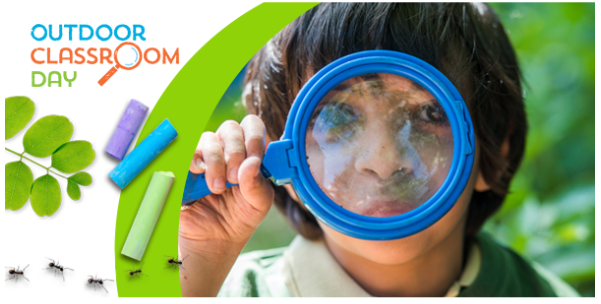 More Keep Fit activities…
One of our colleagues at Pennyman have put together challenges that they have set each day for the children at his athletics club. There are some home fitness videos, art challenges, quizzes and writing challenges too. They are all accessible at:
https://www.hartlepoolathletics.com/stay-fit-campaign
Why don't you try some of the activities to support keeping fit during social distancing.
Also, England Athletics, have some free resources for primary schools:
https://funetics.co.uk/for-parents/funetics-home/?
Times Tables Rockstars…
It's Friday so it's time to ROCK OUT (in the safety of you own home!) with these Times Tables Rockstar Champions! Coins remain the same but there is a change to the speed chart with an epic brother and sister battle!!!🏆🎤🎧🎼🎹🥁🎸
Coins:
Year 2 – Olly
Year 3 – Reilly CW
Year 4 – Josie
Year 2H – Albie
Year 5 – SH
Year 6 – Leon K
Year 2A – Eric
Speed:
1. Leon Briggs
2. Josie Kretowicz
3. Leon Kretowicz
4. Max Tighe
5. Logan Walker
Well done all!
Spelling Shed Leader Board…
Here are the leader boards for Spelling Shed this week! Congratulations to all children!!🥇🥈🥉Paige Slater is on 🔥!
Class:
1st: 1T – 74 057 131
2nd: 6N – 47 178 576
3rd: 2P – 41 109 536…
Points league:
1st: Slater P- 197 175 008
2nd: Hunter L – 127 213 690
3rd: Morton L – 91 745 940
Correct answers league:
1st: Slater P – 6 906
2nd: Hunter L – 3 497
3rd: Bell O – 3 342
Don't forget to view Mr Long's Virtual Assembly through Facebook; it is lovely seeing so many of you enjoying this on a Friday.
Although the government have adjusted their guidance this week, please remember the social distancing rules and continue to stay safe