Hello to Everyone
It has been lovely to see examples of all your work this week, as well as your efforts to support the NHS. You have certainly put a smile on the faces of all the community. Keep sending your photos in, and we will post on Facebook and/or on the website. You have certainly made all the staff in the academy feel really proud of you.
Easter Eggs spreading the love…..
Thank you also for your love heart images too – the Easter bunny has been really busy, but if we haven't managed to deliver before the weekend, we will certainly catch up with you for a post-Easter treat. You have certainly helped to spread the love around Dormanstown.
Many thanks to Morrisons and The Teesside Family Foundation for donating all the Easter eggs to the academy.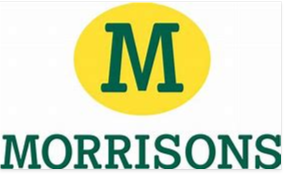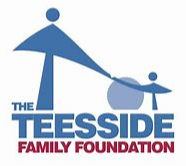 DfE Food Voucher Scheme…
If your child is entitled to benefits related free school meals, then you can claim food vouchers to spend at your chosen supermarket. Thank you for all your e mail addresses; the food vouchers should start coming through for you in the next week or so to use at either Asda, M&S, Morrisons, Sainsbury's or Tesco.
Packed lunches will still be provided next week for all those families who have requested them from the academy; please collect as normal between 11.30am and 1pm.
A few more links to keep you busy over the next week as we know lots of eager beavers have requested more work:
Maths and English
Practical activities for EYFS Maths (maybe some in Y1/2)
https://www.bbc.co.uk/cbeebies/grownups/help-your-child-with-maths
Learning at home packs for Maths and English
https://www.hamilton-trust.org.uk/blog/learning-home-packs/
Maths Mastery free resources for those who want a challenge:
http://www.mathematicsmastery.org/free-resources
Support for parents who are teaching maths from the NCETM (they will keep adding to this):
https://www.ncetm.org.uk/resources/54432?utm_source=NCETM%20Newsletters&utm_campaign=09c3bba146-national-newsletter-easter-2020&utm_medium=email&utm_term=0_13f8d631f4-09c3bba146-222571513
Read, Write Inc. have produced more resources for children to use at home on top of the daily Read, Write, Inc. lesson. These include e-books to read, practice sheets and slideshows that the children can use at their Read, Write, Inc. book colour level. Click on the link below:https://home.oxfordowl.co.uk/reading/reading-schemes-oxford-levels/read-write-inc-phonics-guide/?utm_campaign=learninganywhere&utm_source=communigator&utm_medium=email&utm_content=rwi&utm_team=pri&gator_td=CQaJ3NV0obzOjfei2ONMEJ2H6vC6tps1lKbTab6iGJDsCbFfddx%2f2VzcF6%2bSvsyZdCqRZw3eHhKheGiE5URjqNEv64p8QA2gu7DLUqjukwr%2bUPHPRwBPsPNGmCtBVSyLk5PntUjkOf9iTC8ND%2fQdnoPE6V3%2fQAf2sBu1DgYK7ay%2bZUpA6ywnpfH81dl2k%2bcAXAcdgV0xNEmEueRDjVrqjQ%3d%3d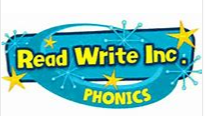 History and Geography
A site that is great to look at using archives to gather evidence:
https://www.nationalarchives.gov.uk/education/resources/time-travel-club-activities/?utm_source=Facebook&utm_medium=social&utm_campaign=SocialSignIn
Scavenger Hunts
Health and Wellbeing
Supporting the health and wellbeing of the community from Redcar and Cleveland Mind (lots of useful local links included): https://rcmind.org/corona-virus-information-hub/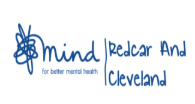 We hope that you all have a safe Easter weekend and enjoy some of your yummy chocolate. 
Well done on all your super work since school closed.
Look after your family and our community.